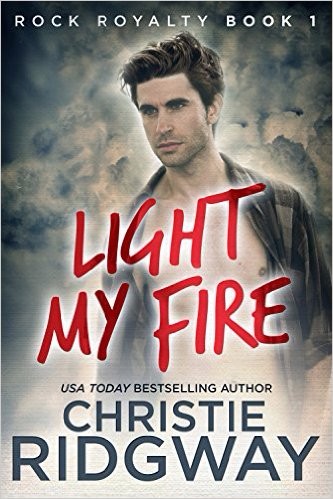 Cilla Maddox and Ren Colson are the children of America's premier rock band, the Velvet Lemons. Growing up as the child of a rockstar isn't exactly stable, they were exposed to sex parties, drugs, and all kinds of things that no kid should be around. Thankfully they had Gwen, a former groupie who took all of the motherless children under her wing and did her best to raise them.
Gwen's recent passing brings Ren and Cilla together again. And a challenge brings them even closer.
*****
Ms. Ridgway sucked me into the story with her complex characters and the scenes she vividly told with her writing. I loved watching Ren and Cilla as they struggled to find themselves and to find each other. I really liked watching them fall in love, and I was glad to meet their siblings as it opened them up for their own stories. I can't wait to see what is in store for them.
I can't wait to read more of this series...as a fan of The Doors, I love the titles that have been chosen for these books.
Blurb:
Years ago, Rolling Stone magazine dubbed the nine collective children of the most famous band in the world "Rock Royalty." Now all grown up, the princes and princesses are coming back to L.A.'s Laurel Canyon to discover if love can be found among the ruins of a childhood steeped in sex, drugs, and rock 'n' roll.
One touch will start a fire…
World-weary band tour manager Ren Colson leaves his London business behind for a stay in Southern California, never expecting to wake up beside Cilla Maddox. Cilla Maddox—who in the years since their last meeting has turned sexy as hell. But she deserves more than a man hardened by long nights, dark roads, and too many faceless women.
One night will change her world…
Cilla Maddox not once imagined she'd see the bad boy of her dreams again. But then he's sharing her air, her home, her bed. Though he claims he has no heart, she wants it to be hers. Can she convince him that the flames that leap between them might signify forever?